Head Boy and Head Girl
Every year, the children in Year 6 are given the opportunity to become Head Boy or Head Girl of our school. Any children who want to be considered for this important role are asked to present themselves to the whole of school during a special assembly and to explain why they think they should be chosen. The rest of school then holds a special vote to select a Head Boy and a Head Girl for the year ahead.
Being Head Boy or Head Girl means that you are someone who truly represents the values and attributes of Sacred Heart. During the year, our Head Boy and Head Girl will represent our school at a number of events, including visiting other schools within our Academy and attending special events within our Parish or Academy.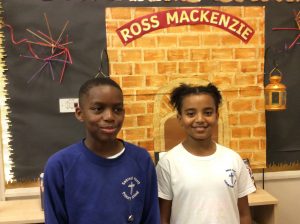 Our Head Boy and Head Girl 2021 – 2022
House Captains
All of our children belong to one of four houses in school – St. Andrew's, St. David's, St. George's and St. Patrick's – and each house has 2 House Captains, chosen from pupils in Year 6, who help to look after the children in their houses and organise events throughout the year.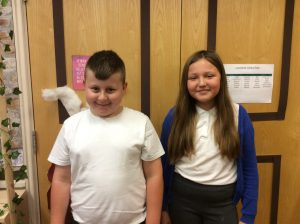 St. George's House Captains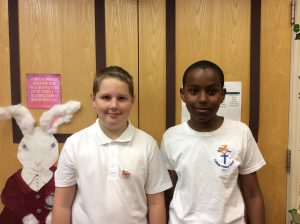 St. Patrick's House Captains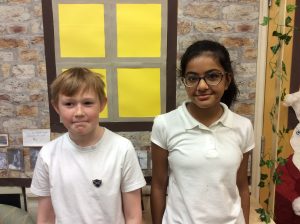 St. Andrew's House Captains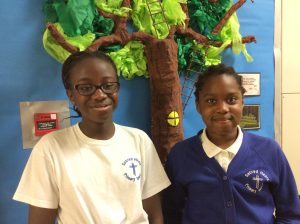 St. David's House Captains
School Council
Our School Council has a very important job at Sacred Heart and play a massive role in improving our school. Our School Council meet regularly with Mrs Houliston and  Mrs McGinley to talk about ways in which we can make our school better and help to organise events and activities throughout the year.
Over the last few weeks, our School Council has been visiting the School Council groups at St. Gerard's and St. Clare's Primary Schools to find out what they have been doing and to see if they can share any good ideas with us! They are also regularly called upon to speak to visitors about their role in our school.
Minnie Vinnies
Our Minnie Vinnie team is made up of a number of children throughout school and is organised by Mrs Brown. They help to arrange any of our charity work in school, and often give up their lunchtimes to prepare for charity events. Most recently, they held a 'sweet sale' to raise money for CAFOD. 
Sports Crew
Our Sports Crew are children in Year 5 who help to organise and run a wide range of sporting activities within school. Their role is to support Mrs Down in making sure that all of the children in Sacred Heart develop healthy and active lifestyles.
This year, our Sports Crew have created a number of lunchtime challenges for children to complete.
Playleaders
Mrs Down also works with another group throughout school, helping them to become Playground Buddies – look for those who might need a friend to play with or helping children to resolve any disagreements.
Headstarters
HeadStart is a town wide programme which aims to improve the emotional well-being of children and young people. Sacred Heart have become a HeadStart school, We are ready to train our new Headstarters in Y5 and Y6.