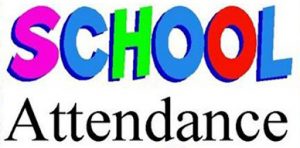 Your child's attendance and punctuality is very important to us and we like to work in partnership with parents and carers to ensure that our children achieve the best possible attendance and that any problems that prevent this are identified and acted upon promptly.
The following actions are required by parents and carers if a child is absent:
If there is a planned absence because of a medical appointment please notify the school prior to the absence, with evidence of the appointment.
If a child is unexpectedly going to be absent due to sickness, a parent/carer must call the school office between 8.15am and 8.45 am to explain the unexpected absence.
When a child is absent unexpectedly, the class teacher will record the absence in the register. When the registers are returned to the school office, once registration is closed, the school office will complete the register with the relevant information provided via the parent/carer who has contacted the school office between 8.15 and 8.45 am and authorise the absence where appropriate.
If no explanation has been given regarding a child's unexpected absence, the school office will contact a parent or guardian as soon as possible that morning.
If no reason is given for absence then this will be recorded as unauthorised.
A member of the NPCAT Attendance team may carry out a home visit to ensure the safeguarding of all pupils who are absent.

Leave of absence
Where a planned absence is requested for whatever reason parents must complete a Leave of Absence form two weeks prior to the request for leave of absence.
In line with the Government's amendments to the 2006 regulations (appendix 1), any holidays during term time will NOT be authorised. A fixed penalty notice may be applied (see further information from the downloads section below).
Please refer to our Attendance Policy for further information regarding attendance.