Music at
Sacred Heart
"Music gives a soul to the universe, wings to the mind, flight to the imagination and life to everything."
Plato
Intent
The National Curriculum for music aims to ensure that all pupils:
• Perform, listen to, review and evaluate music
• Be taught to sing, create and compose music
• Understand and explore how music is created, produced and communicated
At Sacred Heart Primary School we make music an enjoyable learning experience. We encourage children to participate in a variety of musical experiences through which we aim to build up the confidence of all children.
We aim to help children develop a curiosity for the subject, as well as an understanding and acceptance of the validity and importance of all types of music, and an unbiased respect for the role that music may wish to be expressed in any person's life. We are committed to ensuring children understand the value and importance of music in the wider community and are able to use their musical skills, knowledge, and experiences to involve themselves in music, in a variety of different contexts.
Implementation
The music curriculum ensures children sing, listen, play, perform and evaluate. This is embedded in the classroom activities as well as singing in assemblies, various concerts and performances.
Charanga
Charanga is a scheme of work which offers a topic-based approach to support children's learning in music. A steady progression plan has been built into Charanga, both within each year and from one year to the next, ensuring consistent musical development. By using Charanga as the basis of a scheme of work, we can ensure that they are fulfilling the aims for musical learning stated in the National Curriculum:
Charanga includes many examples of music styles and genres from different times and places. These are explored through the language of music via active listening, performing and composing activities, which enable understanding of the context and genre.
Charanga provides a classroom-based, participatory and inclusive approach to music learning. Throughout the scheme, children are actively involved in using and developing their singing voices, using body percussion and whole body actions, and learning to handle and play classroom instruments effectively to create and express their own and others' music. Through a range of whole class, group and individual activities, children have opportunities to explore sounds, listen actively, compose and perform.
Lessons
During music lessons children will be given opportunities to learn music specific vocabulary in a meaningful context. They are given opportunities to apply skill and given chance for collaboration through composition.
Enhancements
Music within school offers drumming lessons (as a part of our Wider Opportunities sessions), School Choir/Performing Arts and close links with the local community.
Assessment
As music is a practical subject, assessment may be done by focussing on a small group at a time on certain tasks or skills, observing the children, discussing their work or self/group/teacher evaluation against criteria from the National Curriculum programmes of study and end of year expectations. Children are assessed according to age related expectations in line with curriculum requirements. This is done in line with the school assessment calendar. This information is recorded and monitored by the co-ordinator.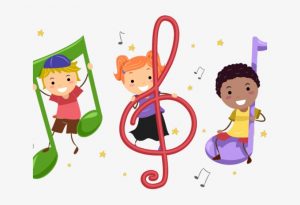 Music in action at Sacred Heart