History and Geography at Sacred Heart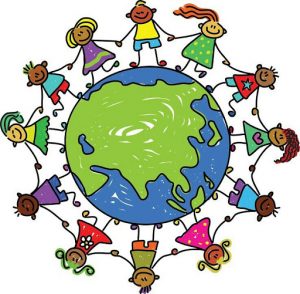 "Geography has made us neighbours. History has made us friends."
John F. Kennedy
Intent
At Sacred Heart, the aim of our History teaching is to focus on enabling pupils to think as 'Historians'. We explore primary and secondary sources, research historical events and ensuring that there is an understanding of the importance of how history shapes events of today. We bring the curriculum to life through visits and historical interpreters who visit school with artefacts.
We aim to help the children gain a thorough, coherent knowledge and understanding Britain's past and that of the wider world, as well as equip children with important life skills, such as reasoning and scrutiny of facts, that can be learnt through history. We aim to inspire curiosity and give children the skills and experience of working things out for themselves to create their own meanings about the past. From developing a basic understanding of the past in EYFS, to analysing, questioning and challenging sources and information different periods of history in Year 6, children are always developing historical skills whilst building on their understanding of historical eras, making links and connections between different time periods.
Within our teaching of Geography, we want to ensure that all pupils are given the opportunity to develop experiences and understanding of the world, inspiring and igniting their curiosity about the wider world, not just their local areas. Our children are naturally eager to learn about the world around them and our aim is to promote and nurture that curiosity. We aspire for all children to be skilled, active learners who want to explore and investigate people, places and the environment, who enjoy and value the variety they see about them whilst considering equality and the future of our planet.
Our Geography curriculum helps children to recognise and value our interdependence with other people in their own area and in the wider world, and to appreciate the diversity evident in the world among peoples and environments. Geography takes forward children's understanding and appreciation of places, of their importance to us, of our impact on them and of how we can manage and develop our world.
To see how our curriculum drivers are embedded in Humanities, click here.
Useful Links: