Computing at Sacred Heart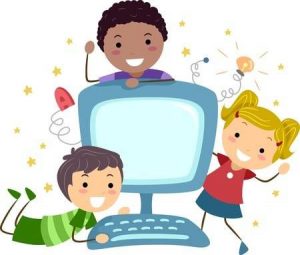 "The number one benefit of information technology is that it empowers people to do what they want to do. It lets people be creative. It lets people be productive. It lets people learn things they didn't think they could learn before, and so in a sense it is all about potential."
Intent
The use of information and communication technology is an integral part of the national curriculum and is a key skill for everyday life. At Sacred Heart, we want every child to aspire to succeed in computing and be the best that they can be. We work tirelessly to broaden the horizons of every child, nurturing their interests and extending the boundaries of their lives.
We want all pupils to be able to thrive as responsible, digital citizens. Technology is everywhere and will play a pivotal part in our pupils' lives. Therefore, we want to model and educate our pupils on how to use technology positively and safely.
We want our students to be confident and competent using a range of technology and our broad computing curriculum includes computer science, digital literacy and online safety. We encourage staff to try and embed computing across the whole curriculum to make learning creative and accessible. We recognise that technology can allow pupils to share their learning in creative ways. We also understand the accessibility opportunities technology can provide for our SEN pupils.
By the end of Key Stage 2, we want all children to be flexible, creative, responsible and confident users of technology, who are able to choose the best tool to fulfil the task and challenge set by teachers.
Implementation
At Sacred Heart Primary, computing is taught using a scheme called 'Purple Mash'. This scheme ensures we have a balanced coverage of computer science, information technology and digital literacy. The children will have experiences of all three strands in each year group, with the subject knowledge taught becoming increasingly specific and in depth, thus ensuring that learning is built upon. For example, children in Key Stage 1 will learn what algorithms are which then leads to the design stage of programming in Key Stage 2; here they design, write and debug programs, explaining the thinking behind their algorithms.
Children's digital literacy skills are combined with English, science, history and geography and work is word processed and presentations are created using PowerPoint. Children learn how to use the hardware we have in school including webcams, where they are taught how to take and manipulate pictures, showing them that what they view in the media isn't always accurate. The children are also taught internet safety throughout each year. They know how to keep themselves safe online and what to do if they come across something that makes them uncomfortable. KS2 are taught the difference between being a bystander and an upstander and the importance of reporting something they experience happening to themselves or another person, as in accordance with our Anti Bullying Policy and our Online Safety Policy. Upper KS2 understand the importance of media balance and appreciate that as they get older, they are more responsible for their online presence and how often they access a variety of forms of media.
Knowledge and skills are mapped across each topic and year group to ensure progression.
We have laptops, Chromebooks and iPad's available to ensure that all year groups have the opportunity to use a range of devices and programs across the wider curriculum, as well as in specific computing lessons.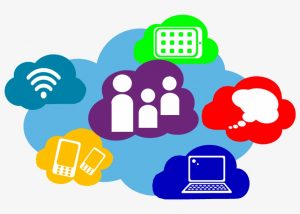 Computing in action at Sacred Heart:
Weekly STEM club every Tuesday
Digital Leaders taking part in the NPCAT Lego Robot League 2021/2022
Useful website links for children
There are many websites that your child can access to develop their skills in Computing. Please ensure that your child is using the internet safely and that you know which sites they are on. If you do not have access to the internet at home, there are many libraries in Middlesbrough, which can provide you with internet access as a member. It is free to use. 
At Sacred Heart, the children have access to Purple Mash. https://www.purplemash.com/sch/sacred-ts1
Each child has their own login and password, and this can be accessed at home and at school. Please encourage your child to use this, as this links to their learning in school. 
The children are encouraged to use the search engine 'Bing' https://www.bing.com/?FORM=Z9FD1 so that they can search for and access content, which is education friendly. 
BBC Bitesize KS1
https://www.bbc.co.uk/bitesize/subjects/zyhbwmn
BBC Bitesize KS2
https://www.bbc.co.uk/bitesize/subjects/zvnrq6f
This site explains the terminology used in the Computing in KS1 using simple animated videos. There is also a link to KS2. 
Scratch
This is a great website which can help children learn how to build anything they want to. It is useful for ages 8 and older.
Blockly
This website teaches programming in a series of puzzles. 
Code.org
https://studio.code.org/courses
Children can enjoy learning code in whichever language they wish, with the availability of one-to-one tutorials. 
Useful website links for parents
A Prezi presentation on 'Primary Digital Parenting' by Ralph.
https://prezi.com/5mmh91hvjxuj/primary-digital-parenting/
#Goldilocks: A fairy tale for the digital age
https://www.vodafone.co.uk/mobile/digital-parenting/goldilocks
A story you can download for free to watch and read with your child and a downloadable activity sheet.